Test, Exam and Assessment Results
View our End Of Year Statutory Data below or click here to open the document in a new tab
thorp end of year statutory data.pdf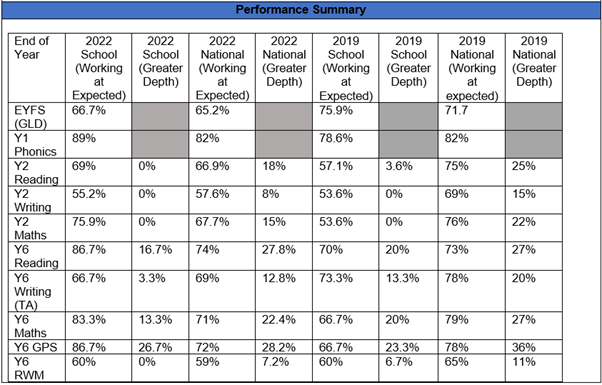 Performance Tables
The government will not publish KS2 school level data for the 2021 to 2022 academic year. The last available public data is from the 2018 to 2019 academic year. It is important to note that the data from that year may no longer reflect current performance.
You will find below our latest KS2 results and performance data from the DfE site for 2019
If you would like to visit the Compare Schools Website please click here . You can search for schools by postcode, local authority or region.
To view our Performance Tables please click here